Homesickness
Our home is a materialisation of physical, cultural and psychological environments that allows us to feel secure and content - where we feel at home.
What occurs in the now-common situation where lives are dispersed across regions and cultures, where ever-present uncertainties in livelihoods, social standing and even the nature of the truth destabilise our psychological well-being?
Does hypermobility, relentless change and the deprioritisation of the human render us all perpetually homesick?
The Project
The Homesickness Project explores this expanded idea of homesickness - from the traditional longing for the land of birth or ancestry, to the irresolute search of the new homeless for sometimes imaginary, often virtual sites that are cohabited by people with similar values, interests, and aspirations.
It is an umbrella project in development since mid-2012 that will unify diverse exhibitions and public events under a broad set of questions about how we make a home in the world.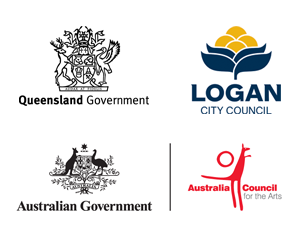 This project has been assisted by the Australian Government through the Australia Council for the Arts, its arts funding and advisory body, and is supported by the Queensland Government through Arts Queensland, part of the Department of Science, Information Technology, Innovation and the Arts. It is also supported by the Regional Arts Development Fund, a Queensland Government through Arts Queensland and Logan City Council partnership to support local arts and culture.